​Westhampton Christian Church
​(Disciples of Christ​)

A movement for wholeness in a fractured world
---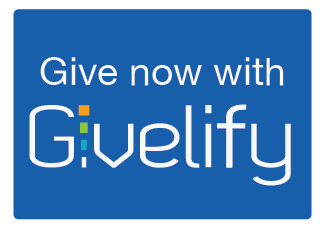 Online giving is now available. You may give to help support the ministries at Westhampton Christian Church, or designate a special offering, by clicking on the above Givelify button today. Thanks!

Westhampton Christian Church
is pleased to offer in-person worship
in the sanctuary at 11 am each Sunday.
Face masks are recommended for all while indoors.

On Sunday, October 24
Rev. Gail Davidson presented the message
"Lord, Have Mercy!"
The scripture was Mark 10:46-52.
https://youtu.be/NdsCLjyln4g

The worship videos from October 24 and October 17
are below.
For sermons before this, please go to our "Sermon Archive" section.

---
October 24 "Lord, Have Mercy!" Rev. Gail Davidson

October 17 "Teacher's Pets" Rev. Gail Davidson

Hot Dog and Watermelon Lunch on July 4


The Disciples are an Anti-Racism and Pro-Reconciling Church.
One way we work towards this is through gifts to our Reconciliation Offering. Although this offering is usually collected in the fall, current events show how important it is. The Reconciliation Special Offering is usually in October, but you may donate to the Reconciliation offering at any other time also. (Video from Disciples.org)

About Us

We aren't a church that has all the answers or claims to be perfect. We do believe that following Jesus brings us closer to God and to serving the needs of fragmented world.

Learn More

Join us Sundays at 11 a.m. for our Worship Service.
SUNDAY SCHOOL IS ON HOLD UNTIL FURTHER NOTICE.
Also, Sunday School for all ages led by Rev. Davidson begins at 9:45 a.m. on Sunday mornings.

Bible Study -
All are invited to the Fellowship Hall for the traditional 10:00 a.m. Wednesday Bible Study. Don't feel obligated to come, especially if you have health conditions. We plan to still be here later!


News and Events

Here are some of the upcoming activities at Westhampton:

Trunk or Treat, Sunday, October 31, 5 pm - 6 pm. The community is invited to stop by Westhampton's parking lot for candy and Halloween greetings From Westhampton Christian Church and St. Elizabeth's Episcopal Church. The Young Disciples Room at Westhampton will be open from 4-5 pm on October 31, also.

Westhampton Christian Church has returned to worshiping in the sanctuary! Join us Sundays at 11 am. We recommend that face masks are worn by all while indoors.
Last Session is Tuesday: "Friends with Loss" Informal Small Group is offered Tuesday afternoons at 4 pm in-person or 7 pm on Zoom through October 26. We have all had losses during COVID - loved ones, pets, jobs, relationships, moves, etc. All are welcome. Please contact us for the Zoom link.

​​​

Learn More