​Westhampton Christian Church
​(Disciples of Christ​)

A movement for wholeness in a fractured world
---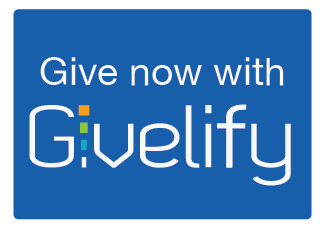 Online giving is now available. You may give to help support the ministries at Westhampton Christian Church, or designate a special offering, by clicking on the above Givelify button today. Thanks!

Westhampton Christian Church
offers in-person worship
in the sanctuary at 11 am each Sunday.
Face masks are optional.
All are invited to worship with us,
and to receive communion with us.
On Sunday, June 12,
Rev. Gail Davidson presented the message
"The Groaning of Creation".
The scripture is Romans 8:18-27.
https://youtu.be/zYS7xV9UsLA
The worship videos from June 12 and June 5 are below.
For sermons before this, please go to our "Sermon Archive" section.

---
June 12, 2022: "The Groaning of Creation" Rev. Gail Davidson

June 5, 2022: "Invited to the Party" Rev. Gail Davidson

The Disciples are an Anti-Racism and Pro-Reconciling Church.
One way we work towards this is through gifts to our Reconciliation Offering. Although this offering is usually collected in the fall, current events show how important it is. The Reconciliation Special Offering is usually in October, but you may donate to the Reconciliation offering at any other time also. (Video from Disciples.org)


You can designate a gift to Week of Compassion anytime of the year. Your gifts bring hope out of despair, find blessings amid devastation, and help transform loss into new life.

About Us

We aren't a church that has all the answers or claims to be perfect. We do believe that following Jesus brings us closer to God and to serving the needs of fragmented world.

Learn More

Join us Sundays at 11 a.m. for our Worship Service.
SUNDAY SCHOOL FOR ALL IS BACK!
All adults are invited to join us at 9:45 each Sunday morning in the Children's Chapel. Featuring an exciting new curriculum! The Young Disciples meet upstairs in their room at 9:45.

Bible Study -
All are invited to the Fellowship Hall for the traditional 10:00 a.m. Wednesday Bible Study.


News and Events

Here are some of the upcoming activities at Westhampton:

Westhampton Christian Church has returned to worshiping in the sanctuary. Join us Sundays at 11 am. Masks are optional. (If you feel more comfortable with a mask, please wear one!)

The Yard Sale Returns! The Disciples Women announce a yard sale to be held at the church September 23-24, 2022. Donated items are being accepted now. (No mattresses, computers, televisions, or car seats, please.)

​​​

Learn More